2 Of 2 Prepping Your Home For Sale Plus COMMON HOME INSPECTION FINDS
If you are looking to purchase a YEG home in the coming year, then keep reading OR search for one here: Find Just Listed Homes In YEG
If you're selling, check out COMMON INSPECTION FINDS at the bottom for the Part 2 of PREPPING YOUR HOME FOR SALE OR Click here to Sell your YEG Home
If you missed the first installment, find it here : Prepping your Home for Sale 1/2 THE REAL DEAL
HOW MUCH DOES A HOME INSPECTION COST ?
They cost in the neighborhood of $500.00 but are well worth their weight in piece of mind. Inspections can uncover smaller deficiencies which you may not notice on one or two walk through's of the home. It doesn't take long for a washing machine, dishwasher, or furnace repair to add up to 500 big ones!
SHOULD I HAVE A FORMAL INSPECTION DONE ON A NEW HOME?
Yes. 100% of the time. I have seen on more than one occasion errors with plumbing or venting, or electrical, that would make for super major hassle if you happened to move in without realizing. Once, an inspector caught a leak in the upstairs bathroom through to the pantry ceiling. How often would you look at your pantry ceiling? Like never. Dodged a bullet there!
NEW HOME WARRANTY , WHAT IS THAT?
With a new home, also comes a New Home Warranty. You will walk through the home with the builder a few days, maybe a week, before possession, take note of any items that need finishing, fixing, or replacing ( paint touch ups, chips in cabinets, scratches on hardwood, missing light bulbs or fixtures etc.) These items are noted on the New Home Warranty registration as items the builder will address. This is where your home inspection comes in. If you are purchasing a completed or nearly completed new home, you can use your inspection report to reference on your walk-through so nothing is forgotten. Often I will include these items as terms in the contract for the builder to complete prior to move -in even, so there is less to chase after the fact.
FOR BUYERS AND SELLERS : COMMON HOME INSPECTION FINDS
1) GRADING: According to the City of Edmonton, Residential Lot Grading is shaping and grading the land to direct surface drainage away from buildings and towards a City right of way. It's super important to prevent water penetration by ensuring the land slopes away from the home, keeping water from pooling around your foundation, especially in older areas where sump pumps are not present. This is flagged on the majority of home inspections and cost to re mediate depends on severity, but usually some dirt, gravel, and a little sweat equity will do it. *Since this is VERY common, it doesn't necessarily affect to the dollar value of a home, more-so it's an ongoing maintenance item to consider in the grand scheme of the overall condition of your (potential) home*
2) ALUMINUM, KNOB &TUBE OR 60 AMP WIRING
Aluminum wiring can be a fire & safety hazard and is found in homes built in 1960's & 70's. Sometimes it's visible at the panel, if not best to ask the seller or have an electrician check it out. Most insurance companies will not insure aluminum wiring, those that still do may charge a higher premium and may require written approval by a master electrician that the wiring is completed according to current safety standards. For More Info On Aluminum Wiring Click Here.

Knob & Tube wiring is mostly found in homes built 1950's and before. It's considered high risk because the wires aren't grounded and can be prone to wear.

60 Amp wiring also found mostly in older homes is another insurance red flag. I found this explanation of 60 AMP electrical to be quite helpful.
3) LACKING INSULATION
Industry standard for attic insulation in a newer home is approximately R50 or 18 inches of insulation (if blown fiberglass) often homes (new and old) are inspected to find less than the standard. Too much or too little attic insulation can lead to ice damming and other moisture related issues, as well as high heating costs. This can be a relatively easy fix.
4) LACKING PERMITS
A permit is required for many types of development. In order for work to be approved by the City of Edmonton, it must meet their development criteria. See here about permits for some of the most common developments noted on inspections:
furnace replace/install

basement development

secondary suite

hot tub

deck
If you are a seller, and unsure if you have permits for development on your property, you can apply for a search of records here
5) FURNACE HUMIDIFIER- THESE NEVER WORK!! Moving on :)
If you loved this blog, follow me on social media for more like this! Have a questions you'd like me to blog about? get in touch with me below! Thanks for reading!
Erin Sneazwell Edmonton Realtor

DIRECT: 780.887.7047
Follow my Instagram Mom/Realtor/Fitness Adventures!
Like/Follow/Message Me on Facebook
See More Of My Real Estate Videos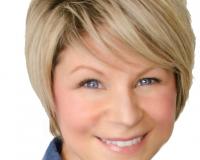 Author:
Erin Sneazwell
Phone:
780-887-7047
Dated:
January 6th 2018
Views:
132
About Erin: ERIN SNEAZWELL = MOM + EXPERIENCED REAL ESTATE PROFESSIONAL + WINNER (Losing is not my forte). For ...