HOW ACCURATE IS YOUR 2018 PROPERTY TAX ASSESSMENT
Last week the City of Edmonton sent out 2018 installments of the annual property tax assessments.
As a Real Estate Agent I was shocked at the assessed value of my home, given what I know my home is approximately worth compared to current area sales. Chew on this: Only 5 homes in 5 years have sold over $400,000 in my neighborhood, yet 22 just this year are assessed above $400,000. Its crazy!
So what does this assessment mean anyway? Are you paying more than you should?
According to the 2018 Assessment Methodology- Residential Improved Properties: Section 284 1(1)n, MARKET VALUE means the amount that a property might be able to realize if it sold on the open market by a willing seller to a willing buyer. These market values are estimated using a "mass appraisal" (P4) and must reflect typical market conditions for properties similar to that property.Full details of the 2018 methodology can be found here.
I called the city to inquire, and further learned that they group together similar types of properties in a "similar area" and then compare with sales data from 2012 until now (yes they go 5 years back for sales data??) Next, they time adjust each comparable property to reflect current market value AND THEN compare your property to those ADJUSTED sales statistics. This certainly could lead to an error or two here and there don't you think?
Food for thought Given a higher priced neighborhood may have more disposable household income leading to a potential for more home improvements on a larger number of homes, a fair inference could be that these neighborhoods contribute a larger number of homes in a particular grouping. When averaged together, the values of homes in the much less expensive areas can be inflated. Think: 2 renovated bungalows in Jasper park worth $370,000 vs 5 renovated bungalows in Parkview for $450 to $500,000...
Just for the heck of it, For household income and Census 2016 Edmonton neighborhood information Click Here
Want to learn more about your own assessment? Register here to add your property for more details. You'll need the password on your mailed assessment for this. If you want to compare actual sales statistics in your neighborhood with the city's adjusted comparable sales to see the difference in value if any, email me here.
Did you enjoy this blog or find it useful? Check out the rest of my blogs here!
Want to live on a goldmine like me? Click here. That's a joke... But still... Hahaha!
Erin Sneazwell Edmonton Realtor
DIRECT: 780.887.7047
Follow my Instagram Mom/Realtor/Fitness Adventures!
Like/Follow/Message Me on Facebook
See More Of My Real Estate Videos
Considering selling your home? Click here to find out what it could be worth!
Searching for a new home this spring? Click Here!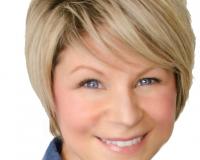 Author:
Erin Sneazwell
Phone:
780-887-7047
Dated:
January 13th 2018
Views:
210
About Erin: ERIN SNEAZWELL = MOM + EXPERIENCED REAL ESTATE PROFESSIONAL + WINNER (Losing is not my forte). For ...