Prepping Your Home For Sale THE REAL DEAL
Happy New Year!

If you're like me and have a long list of goals to accomplish in 2018(see mine here), you want to make the sale of your home as smooth as possible, while also making all the profit you possible can. We all know that when we're in a rush, things can go downhill really quickly. So, let's get you organized ahead of the pack, so you can blow the spring market away!
PREPPING FOR SALE:
1) DOES YOUR HOME NEED PAINT OR FLOORING? Paint and flooring make a huuuuuge difference in the show value and sale-ability of your home. If there are rooms or areas that need love, it is a good idea to address those before a potential buyer (or photographer) walks through. Truth: A buyer' estimate for work will always be higher then yours!
2) DO YOU NEED TO DE-CLUTTER?
#1 Photo/showing ruiner = Plants. If you have lots of plants (real or fake), perhaps they could stay with friends until you have a completed sale :)
#2 Photo/showing ruiner = Stuff on counters & dressers. Yikes! Photos, knick-knacks, perfume bottles, hand soap, Kleenex, doilies, coffee makers, toasters, napkins, rags, papers, junk drawer type stuff etc. These items draw the eye away from the home and onto your personal life. Not what we want. Also, if you have a crazy amount of things on your walls this can also be overwhelming.
#3 Photo/showing ruiner= Pet accessories & paraphernalia, hair, and smells...Most people love pets, and most people even have one but, sadly, home buyers have zero tolerance for the above. And make sure your pet is never there for showings, especially dogs- lots of people are frightened of animals and won't even go inside with a pet roaming loose. A doggy daycarelike this one could be a great short term option!
3) DO YOU REQUIRE STAGING? This may be where you want to start thinking about having a Real Estate Professionalto your home to give some pointers (and to help you do some of the heavy lifting hehe) Often just re-arranging the furniture you already have is all that needs doing :) Some common & easy fixes are:

#1 If you have a huge bed or lots of bedroom furniture, consider paring down to make it feel more spacious. The master bedroom is the most important, I commonly suggest a dresser move into the guest or basement bedroom instead.
#2 If your living room angles require your couch to close off the room in order to comfortably watch TV, try re-arranging the furniture to best suit the space.
To Be Continued...

Part 2 is live now! Find it Here:FOR BUYERS AND SELLERS COMMON INSPECTION FINDS
Considering selling your home? Click here to find out what it could be worth!
Searching for a new home this spring? Click Here!
Erin Sneazwell Edmonton Realtor

DIRECT: 780.887.7047
Follow my Instagram Mom/Realtor/Fitness Adventures!
Like/Follow/Message Me on Facebook
See More Of My Real Estate Videos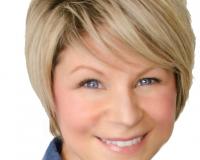 Author:
Erin Sneazwell
Phone:
780-887-7047
Dated:
January 13th 2018
Views:
294
About Erin: ERIN SNEAZWELL = MOM + EXPERIENCED REAL ESTATE PROFESSIONAL + WINNER (Losing is not my forte). For ...